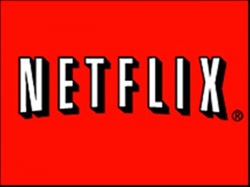 On February 16, I sat down at my Windows 7 based Media Center HTPC to watch some Netflix streaming shows, and was instead greeted with an Internet Explorer window stating "Navigation was cancelled". Here's how I fixed it.

This sudden failure of the Netflix plugin to stream any shows was pretty annoying. The night before, everything was working fine, and then the next day, it was broken. I had not installed any updates nor changed anything (I was sleeping and at work).
In attempting to fix the "Navigation cancelled" message, I noted that Windows Update had a Silverlight patch. Hmm… I'll try installing that — maybe it will help….
Nope…
So, I did some digging. I tried logging out of Netflix, deleting the computer from the list of authorized devices on the Netflix site, etc. Reports were emerging all over the web of people having similar problems, so at least I knew it wasn't something I messed-up on my end!
You're asking: OK, OK, yeah, my MCE is broken also — just tell me how to fix it!
Here's the process I did which allowed my MCE to stream Netflix after the February 16, 2011 problem. This is based upon a Windows 7 64 bit install, but should work fine with Windows 7 32 bit also.
Click images for larger versions.
1 ) Close Windows 7 Media Center.
2 ) Open the 32 bit version of Internet Explorer 8. Note that on 64 bit Windows, there are TWO links for IE. You need the one that does NOT say 64 bit.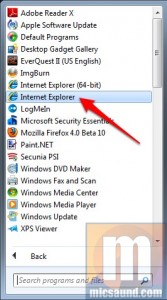 3 ) In the upper right of IE8, click the Tools button, and then Internet Options at the bottom.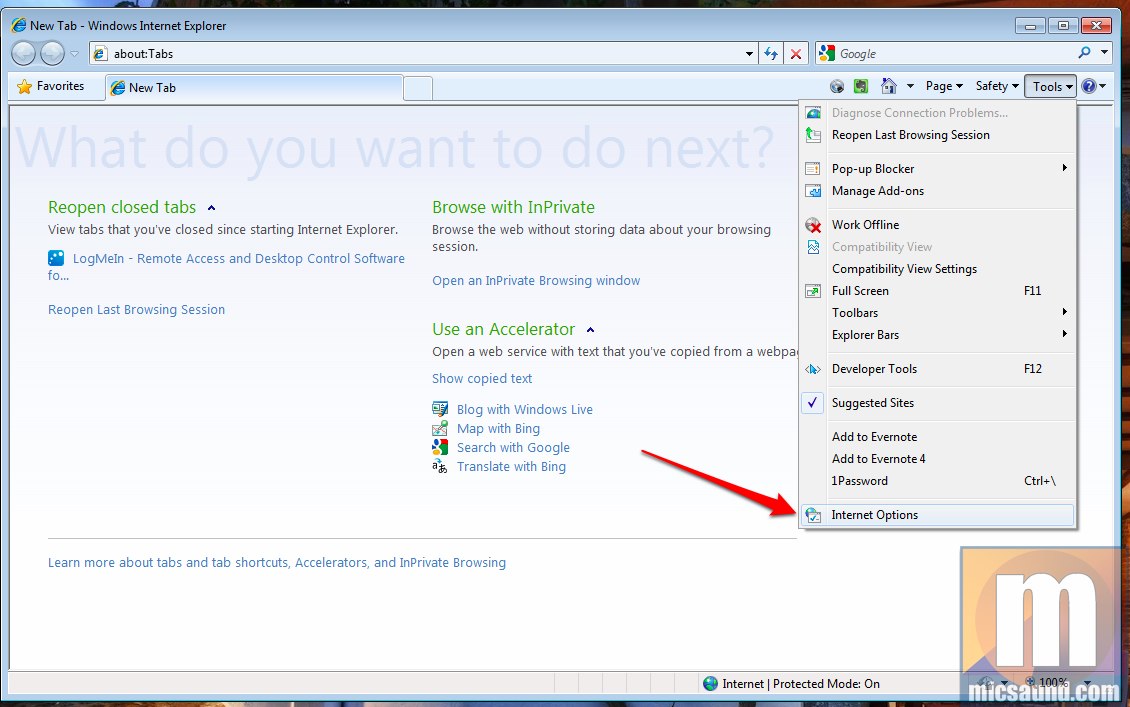 4 ) UN-check "Enable Protected Mode" and click OK.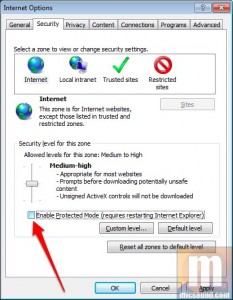 5 ) Close IE8. This is important!!!
6 ) Open IE8 again. Not the 64 bit version.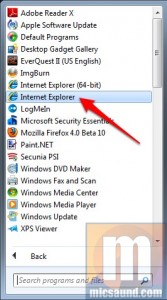 7 ) In the upper right of IE8, click the Safety button, and then Delete Browsing History at the top.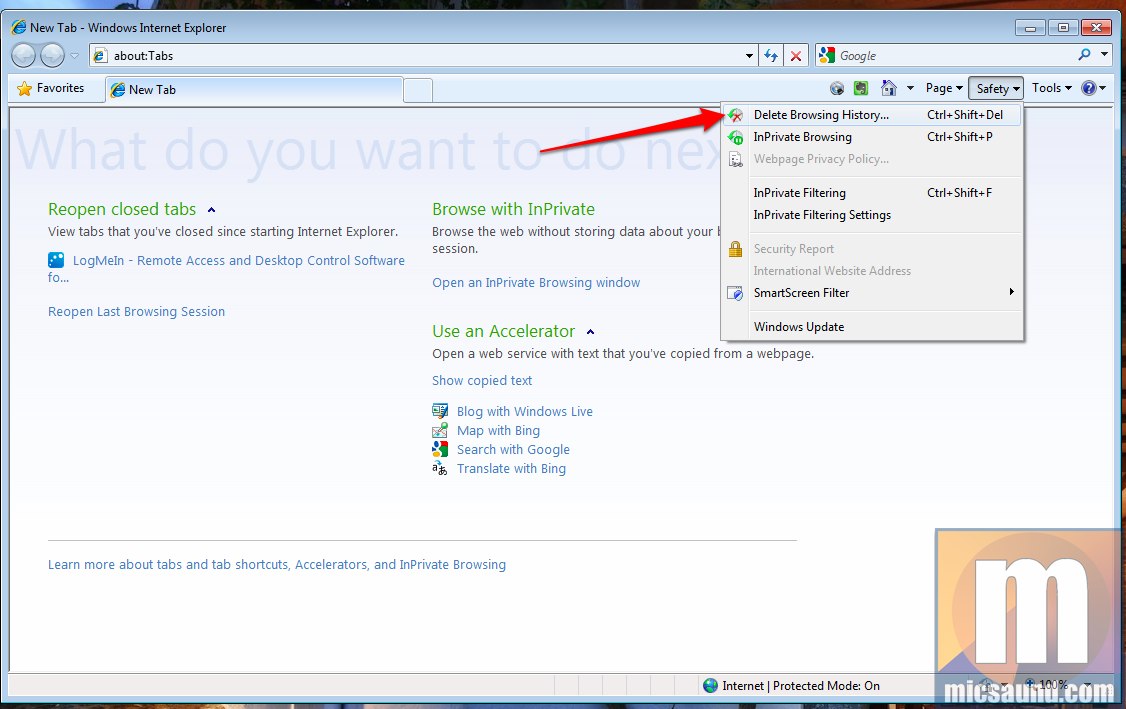 8 ) UN-check "Preserve favorites website data" at the top. Check the rest of the boxes to clear cache, cookies, etc. and hit Delete.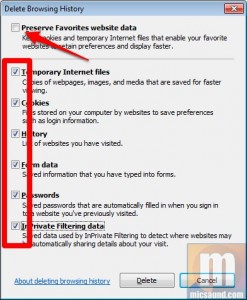 9 ) Go back into the Tools menu in the upper right and select Internet Options at the bottom.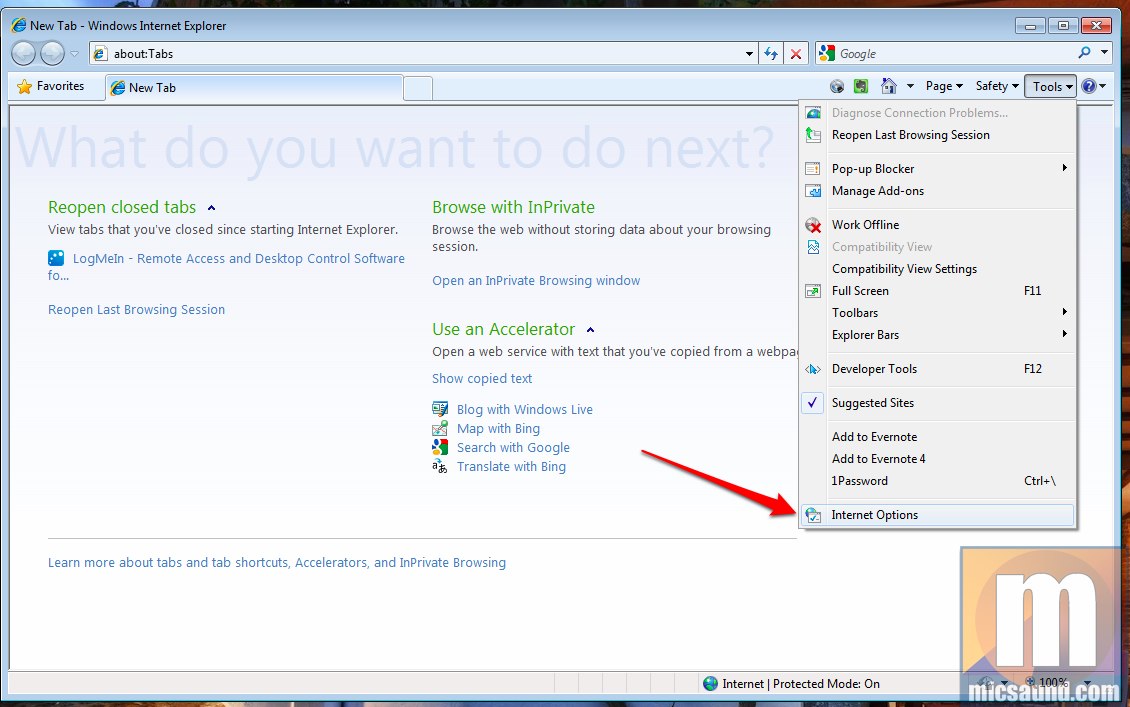 10 ) Re-check the "Enable Protected Mode" and click OK.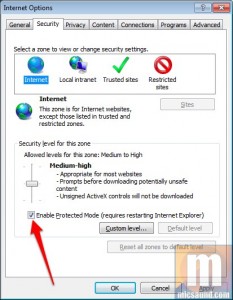 11 ) Close IE8.
12 ) Re-open IE8.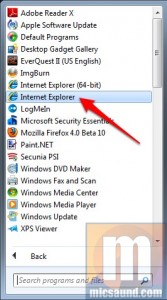 13 ) Go to www.netflix.com and login as you normally would.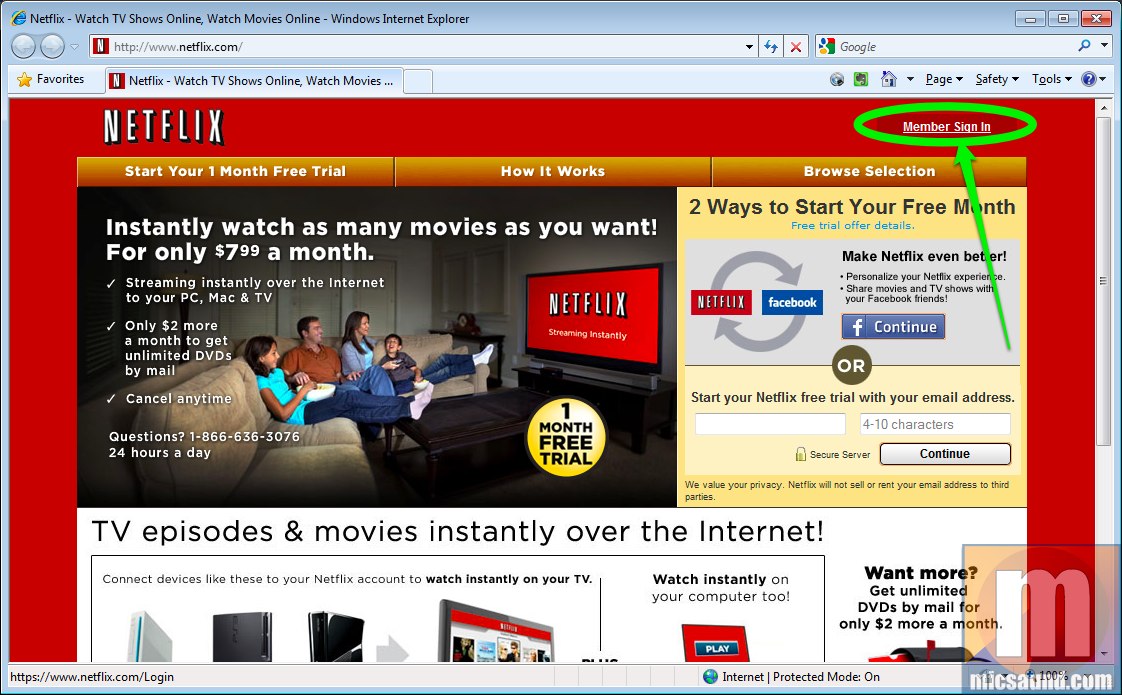 14 ) Leave IE8 open with the Netflix page logged-in.
15 ) Open Media Center and go to the Netflix plugin. Try to play a movie. MCE may ask you if it's OK to send your login info again. Select Yes.
This procedure fixed my Windows 7 Media Center Netflix streaming. Hopefully it can help someone else out there too, as this issue is very frustrating and Netflix is doing very little to fix it at the time of this writing.