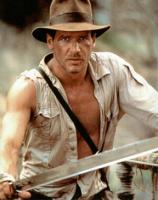 Harrison Ford had donned his Indy costume and Spielberg is rolling the film!

OK, I'll admit that as a child of the 80s, I'm pretty biased, but IMO the Indiana Jones movies simply cannot be beat! The have the perfect mix of fantasy, exotic locales, action, humor, and plot to make them worth watching again and again, year after year.
So, the past 18 years or so have been pretty Indy-free. Sure, we've heard rumors of Indy 4 starting filming from time-to-time, but the rumors are always quashed by more rumors of the unavilability of the various stars. Various fake scripts have "leaked" onto the internet as well, but all proved to be fake as well.
Well, this photo should prove that we are actually on-track this time with real Indy 4 work being done: Harrison Ford has been seen in the Indy garb for the first time since 1989. The movie is to be directed by Steven Spielberg (hopefully without the flawed input from Lucas) and will supposedly be released on May 22, 2008.
Pray that Indy 4 doesn't ruin the series like the 3rd and 4th Alien(s) movies did. I know that this is one flick I'll probably be in line to see on opening day!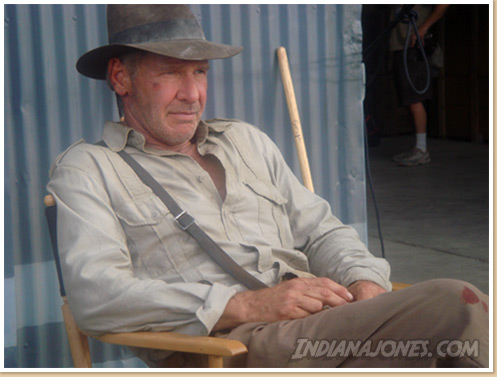 Check out IndianaJones.com for more info.