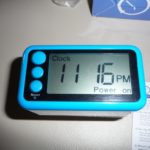 Do you have electronic gadgets that occasionally lose their minds and need to be power-cycled? Perhaps more than occasionally? Here's your answer – the Tech Restarter will handle the daily power-cycle of your router or other unstable device. Read-on for the review.

Unfortunately, it's an unwanted truth, but many of our consumer-level devices these days have flaws that cause them to lock-up periodically and stop functioning. It's pretty common to hear about people needing to reboot their routers every few days or that their cable box froze and they had to climb behind the TV to unplug it and plug it back in. What a pain!
Fortunately, there's a device that will automatically restart your devices at any time of day. So, for example, you can have your router reboot at 3:00am every day and never have to manually power-cycle it again. That device is called the Tech Restarter.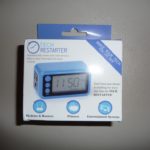 I was provided a Tech Restarter by the Floridian who designed the device. Opening the box, we see that the device is well protected with a generous piece of foam to protect the AC prongs from damage during shipping.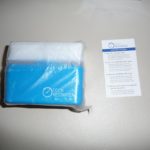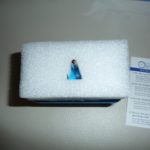 The instructions are written in clear English (no Chinese translation hilarity provided), though are a bit small and can be hard to read in lower light – at least for someone without young, hawk eyes. However, they are consise and easy to follow.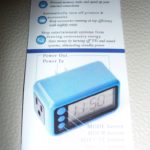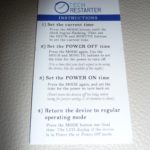 Programming the device is extremely simple – I didn't even have to reference the inructions. The LCD readout is very large and has full words on it, such as "Clock" and "Off", that appear next to the numeric digits. I'm sure you've seen most devices use the numeric segments to try to spell "CLK", so seeing the extra effort and expense put into making the Tech Restarter's interface easy-to-read is a refreshing change from most consumer devices.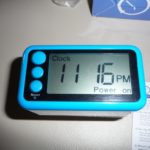 You can program the Restarter to turn off the connected devices at time A and back on at time B. This allows you to quickly restart in as little as a minute, but you can program several minutes of 'off' time for devices that take a while to discharge. That's a great attention to detail.
I was pleasantly surprised by the build quality of the Tech Restarter. The case has zero creakiness in it – it's built like a tank. A plastic tank, but still — there's no flex to the case, the prongs are solid, the buttons don't stick/hesitate, and overall, it's just a really well-made device. Going inside, the design and assembly is clean without any large blobs of flux or any of the other obvious deficiencies you often see from inexpensive Chinese made devices. There's a small battery to keep the programming and clock, and the device is rated at 1000W total switching power.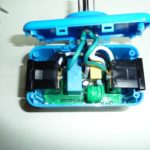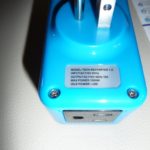 Overall, the Tech Restarter ($20 at this time) is a very nicely designed, inexpensive device that doesn't feel inexpensive at all. If you have anything around your house that could benefit from a daily restart, this is sure to do the trick. It even has two power plugs, so you can use one Restarter for two devices if they're physically close enough.